One of the questions I get asked a lot is how I got into Harvard. Unlike math, college admission isn't an exact science. While that can seem frustrating, it's also what makes it so exciting – and obtainable! When I applied back in 2019, I was certain I wouldn't get in because my SAT was on the low side of the 25 th quartile for Harvard, I had no fancy honors or awards, nor was I the president of a dozen high school clubs. In fact, my SAT was 1410, I had no awards, and I was in exactly zero clubs. How did I get in then? Because I was irrevocably me.
The Fallacy of the Carbon Copy
Pretend like you're an admissions officer at Harvard; what would you be looking for in a student? It is well known that most of the 40,000+ applicants each year are more than qualified to go to Harvard, so how would you choose who gets the coveted spot at probably the most famous college in the world? While it's true that a lot of admits live up to the cliché, many do not, including me. Harvard–as well as other top-colleges–don't want a class made up of carbon copies. It would be thoroughly unproductive and boring. Harvard wants, no, needs, students who can fill up niche areas. If we consider college sports, each team needs x number of players. Think of the student body as team members in different sports, but instead of sport, it could be math, cello players for the orchestras, student government, and everything in between. You need to ask yourself what your niche is and where you might fit in. Me? I'm an autistic, Danish realism artist and autism advocate who has painted H.R.H. Princess Marie of Denmark and participated in a documentary series. I can guarantee that no other applicant had a similar profile.
Admissions officers have decades of experience and will see right through you if you do certain activities just to make your CV seem more impressive. Yes, you definitely need to get near-perfect grades; yes, you need to choose a challenging course load (I did six A-levels); and yes, you definitely need to have good extracurriculars, but most applicants have at least accomplished the first two. Your chance to stand out lies in your ECs. If you pursue what you are passionate about, you won't even have to make an extra effort on that front. I had no idea about any of this until about a year before I applied. I never saw my art or advocacy as extracurricular activities. While it may be tempting to join as many clubs or non-profits as you can, it will not benefit you at all unless you are genuinely interested. It is a thousand times better to have 1-2 activities that you love than to waste your time. The admissions officers want to see your passion.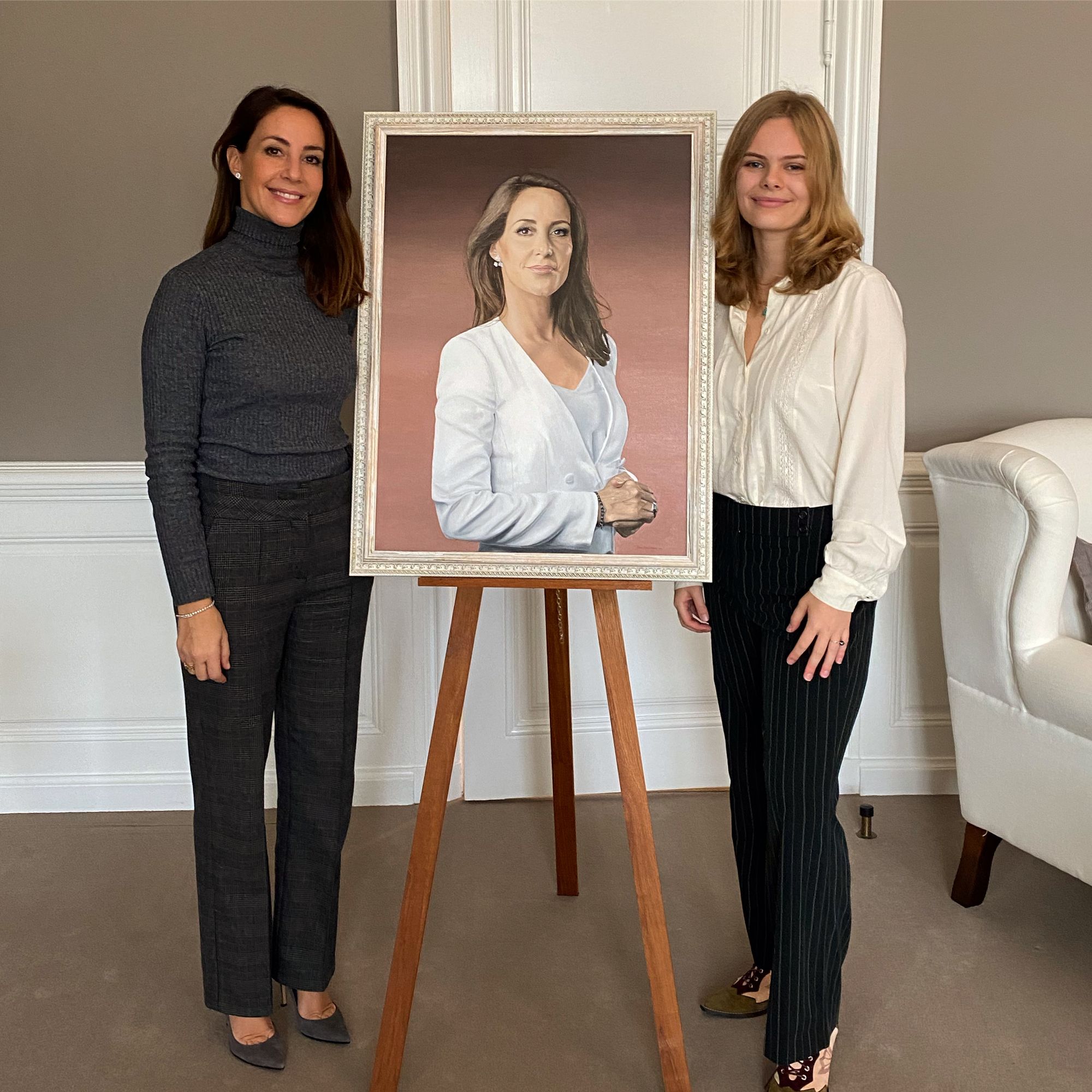 The Application Process
On a more practical note, I know navigating the application process can be daunting and confusing. My advice is to start as early as possible. The web contains a wealth of information, but don't let it overwhelm you. Research the different colleges and their requirements, get comfortable with CommonApp and start practicing for the entrance exams. Make a list of everything you need to do and when to do it. Khan Academy is an amazing practice resource for the SAT. Make sure you have a good relationship with at least two of your teachers. Letters of recommendation are important, but teachers and student councilors in Denmark are not used to writing them. I recommend putting together a guide or offering to write a draft for them.
One of the most important components is the essay. Each college has different essay prompts and styles, so be prepared to write many. I wrote about my autism, art, and documentary series in my CommonApp essay, and about my love for Spanish in my Harvard-specific essay. It's a good idea to have others read it and make suggestions. I recommend looking for inspiration online, but I strongly discourage copying a style. There is no right way to do it, so follow your instincts. Choose a topic that really reflects who you are as a person. Don't write what you think they want to read; write what you want to say.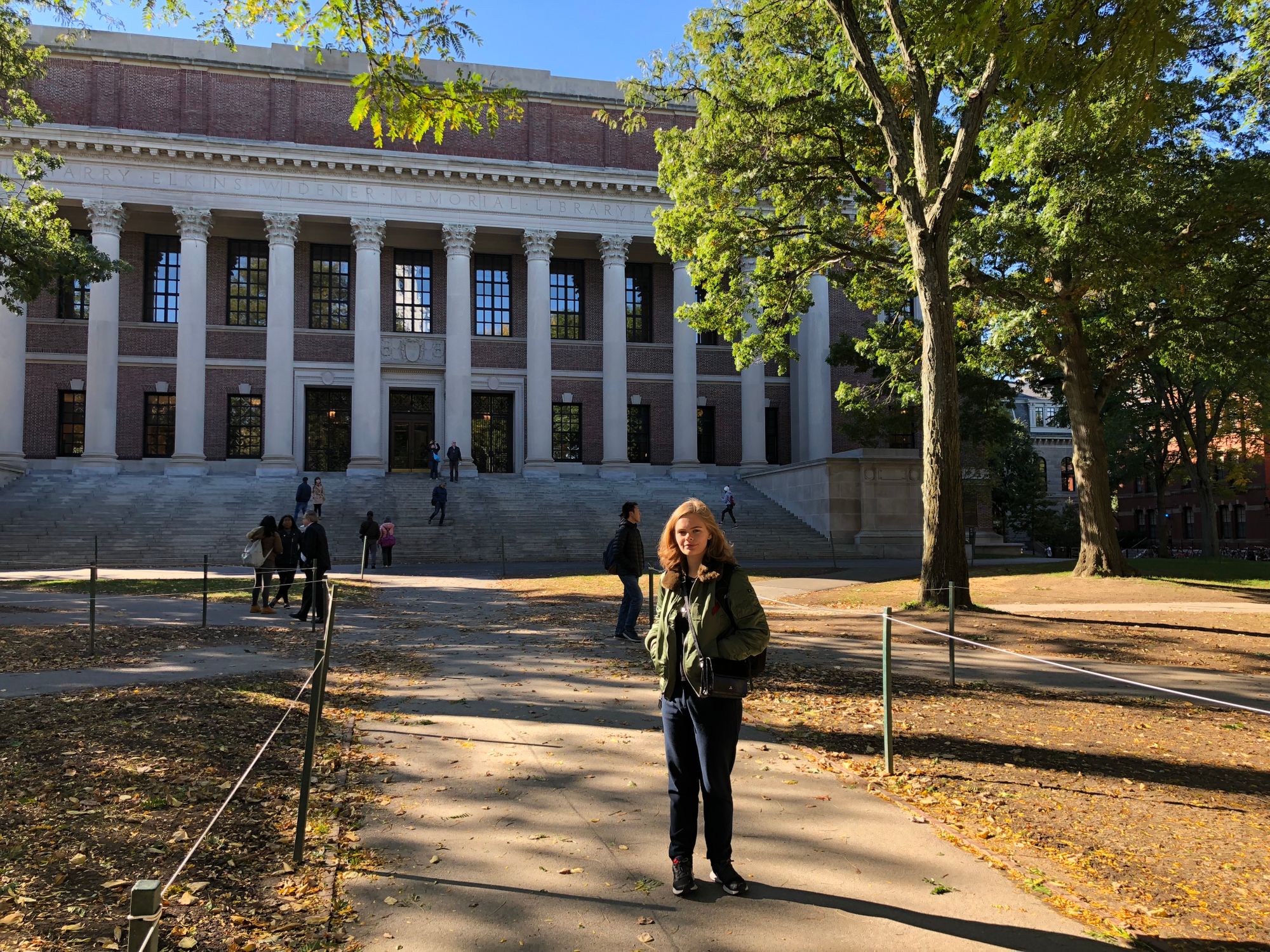 A Final Piece of Advice
While I was accepted to Harvard, I was rejected by Stanford and Princeton, and waitlisted by Yale. Saying admissions is random is a mistake, but it's by no means predictable. There are many possible reasons why I was only accepted by Harvard. Perhaps the other colleges did not see how my niche would fit in with the rest of the student body, maybe I didn't present myself as well in their admissions essays, or perhaps they just didn't believe I was a good fit. I will never know, and that's okay. Getting rejected is not a reflection of our capabilities. As long as you stay true to who you are, you will end up where you belong.
Written by Nina Skov Jensen
Find Nina on ninaskovjensen.com or __ninstagram__ on Instagram